Lanterns are a timeless way to add style and ambiance to your home. Before you just stick a single lantern in the middle of your table and call it a day, we wanted to give you some lantern decorating ideas!
Generally, lanterns are extremely versatile. As such, there is no room in the house that can't be made just a bit more inviting with the addition of a lantern! Indoor, outdoor, hung high, placed low, stand-alone or clustered... there is no lack of options. They are a popular solution for candles due to their enclosed nature-- candles are typically protected from the elements (or a gust of air from the AC, whatever the case may be) as well as curious toddler fingers. It is worth mentioning that lanterns also look fabulous even when they are not lit. Like the perfect little black dress, they go effortlessly from day to night!
Things to keep in mind when planning your Lantern Decor:
Material / color
Lantern size
Placement of your lantern(s)
What to fill your lantern with
Lantern Material / Color
Lanterns are usually a mix of a material, like metal or wood, combined with glass panes. Black, white, wood tones or metal are the most common materials and colors of lanterns. This means that most lanterns will "match" virtually any space and color scheme in your home! That being said, you'll want to bear in mind if the lantern is very traditional, rustic, contemporary or something in between.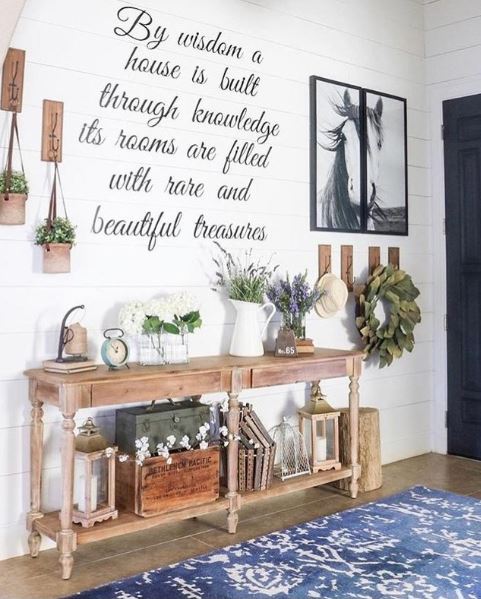 Lantern Decor Size
When selecting a lantern, or where to put an existing lantern, make sure to note the dimensions and make sure they will be appropriate for the intended placement and use. We love large lantern decor, but it still has to make sense in your space! For example, enormous lanterns on your dining table may look nice, but aren't functional for a dinner party where your guests want to be able to hold a conversation. On the other hand, too small of a lantern on your coffee table will look skimpy and incomplete.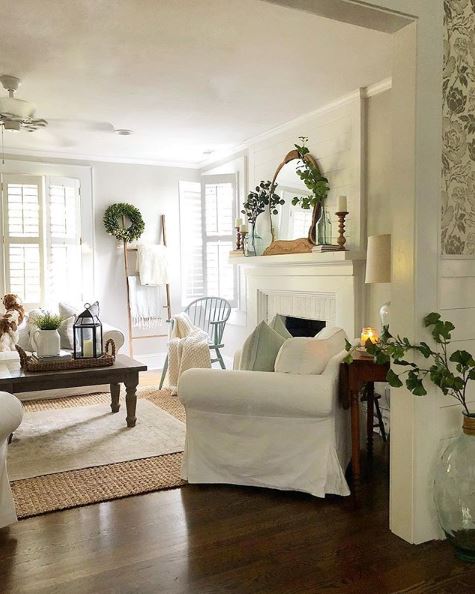 Placement of Lantern Decor
Tabletop Lanterns
A lantern or two will look fabulous on any tabletop in your home, but there are certainly other options if you want to vary it up or save precious surface space for other functions or decor.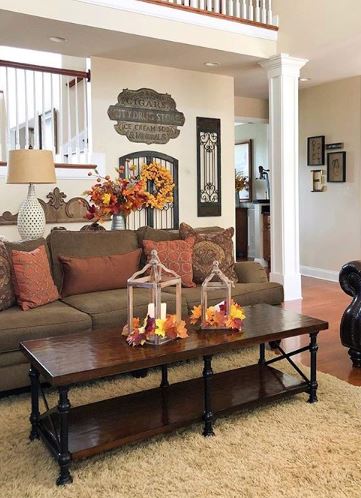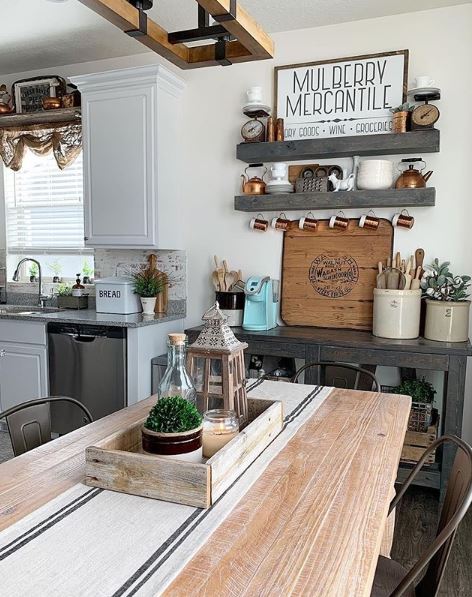 Floor Lanterns
Floor lanterns are a trend that we don't see going away any time soon! Definitely do not skimp on size if you go the floor lantern route. We recommend placing 2 or more different sized lanterns together to form a grouping so it is clear that the lanterns are deliberately placed on the floor! These galvanized lanterns and zinc lanterns are some of our favorites--check out the dimensions on these for reference!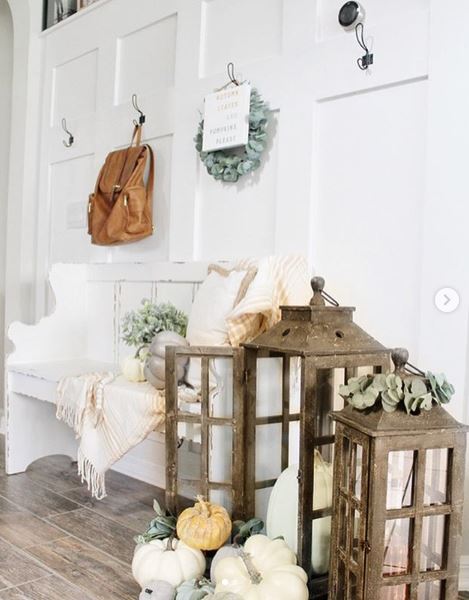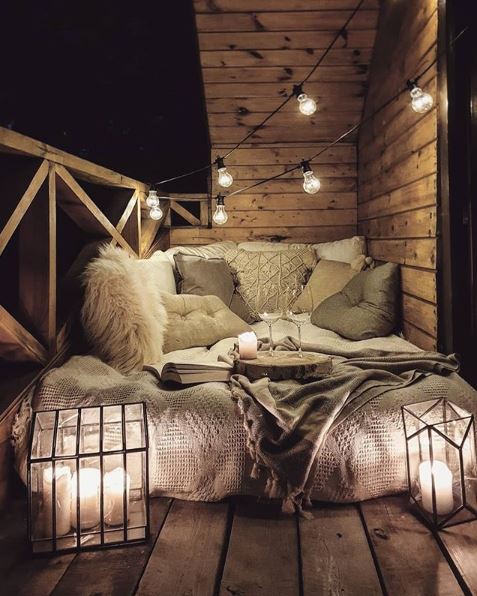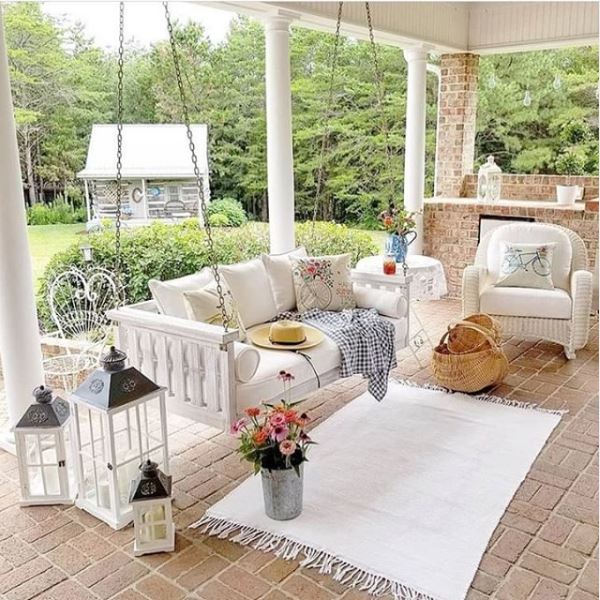 Hanging Lanterns
Somehow hanging lanterns make any space feel more magical! As with floor lanterns, these are definitely best in groupings. This is a great option if you have several single lanterns that are too small to stand alone but would look great in a mix and match arrangement!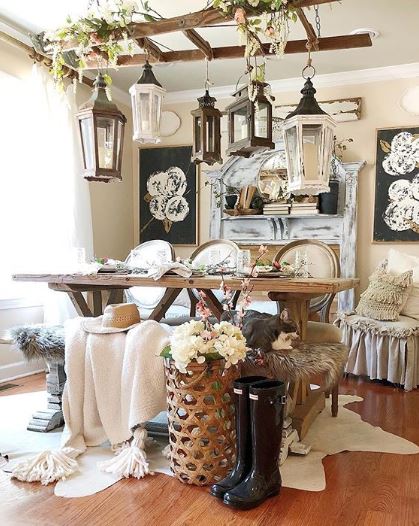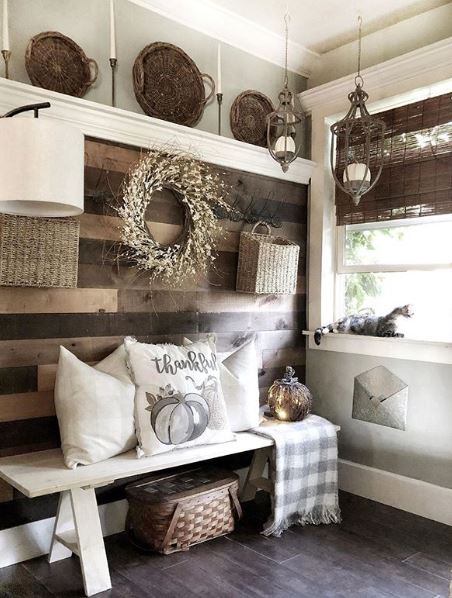 Lanterns on a Wall
Another great option is lanterns hung on a wall to add a bit of charm and dim lighting. While some might not consider these sconces "lanterns" we loved them too much not to include them in this roundup!
Filling your Lantern
Lantern Lighting
While we love classic candles for the inside of your lantern, if you want your candlelit every day, it might be more practical to use an LED candle. They can often be set on a timer and/or controlled by remote which makes it that much easier to set the mood! Many lanterns are even outfitted with lightbulbs these days, which is a great option when you want the lantern to be more than just decorative. Below, JoBeth of jjFinds&Designs, shows off one of our hardwired, hanging lanterns!
Alternative Lantern Decor Fillers
While lit up lanterns are great, in addition to this, there certainly are alternatives to this. If you have a group of lanterns, some can have candles in them, and others can be styled differently so it is more visually intriguing! We have seen some Pinterest worthy masterpieces and there are no limits to how creative you can get. Here are just a few ideas to get you started!
Greenery in Lanterns
We have seen really cool variations of lanterns with greenery inside them. Depending on the lantern and how "green your thumb is" you can work with succulents, cactuses, air plants, faux greens or even a small potted plant (space permitting). If you have a grouping of lanterns, you can mix in some with lighting and others with greenery. The link below this photo will bring you to a tutorial if you want to achieve this terrarium look for yourselves!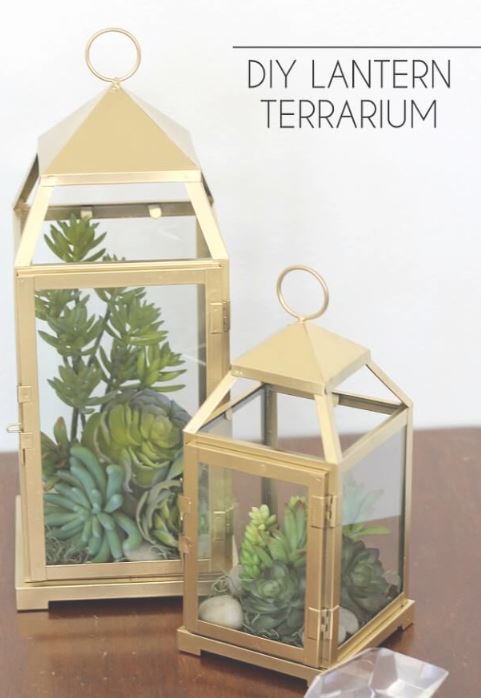 Seasonal Lantern Decor
Furthermore, lanterns are also a great way to display small holiday decor in an organized way. Do you have more ornaments than your tree can hold or that don't necessarily match the esthetic of your tree? Consider putting the extras in a lantern. Pine cones, holly, or smaller tree branches could also be used to bring in the vibes of the season! You can really dress your lanterns up for any season... Thanksgiving, Easter, patriotic holidays and beyond!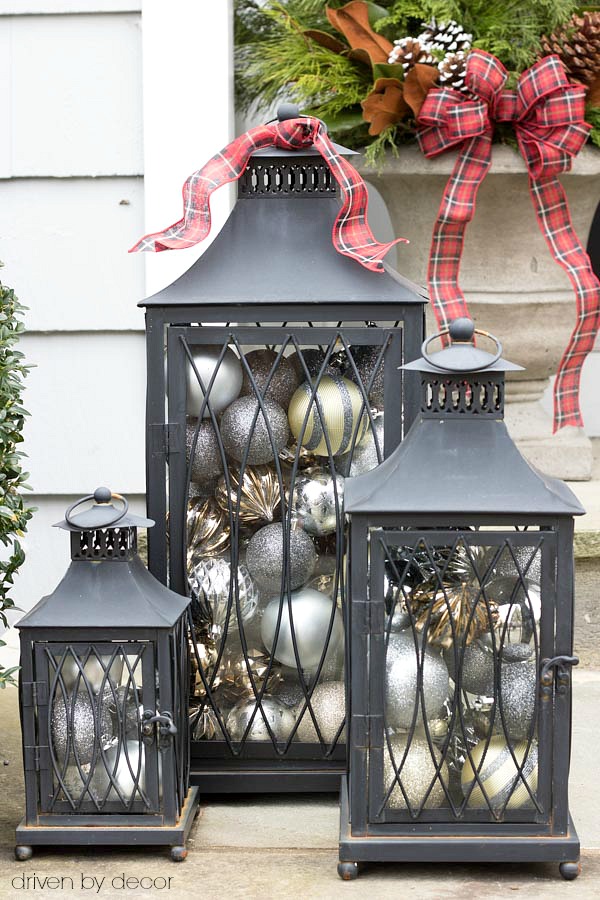 Books, Photos and Keepsakes in Lanterns
Above all, another great way to fill your lanterns is to add books, photos, and keepsakes. Do you want a variation that isn't seasonal and doesn't require any maintenance? Try making a little display case for photos, keepsakes, books or other things you hold close. We think these hand-stamped books look so romantic and cute in this lantern! Lanterns can also be the perfect spot for the sand, shells, rocks and such you collected on your vacation.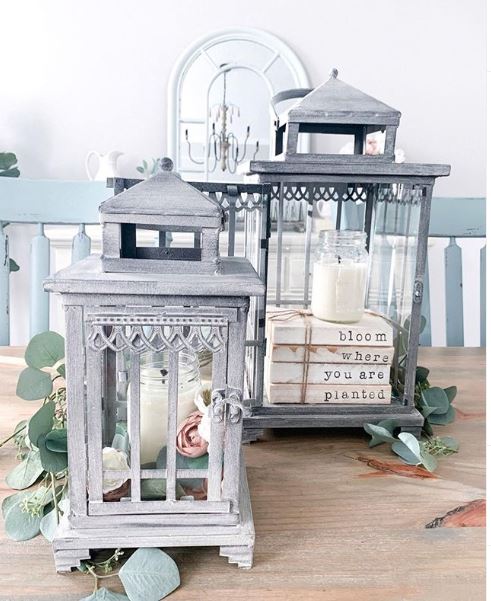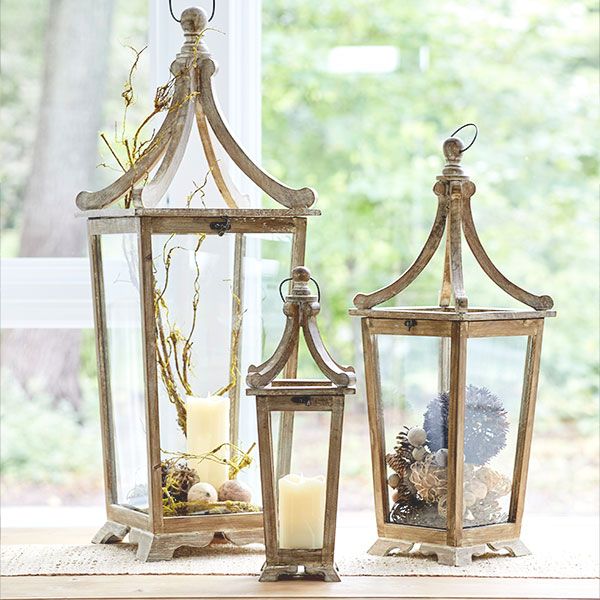 In other words, there you have it! Just a few things to bear in mind as you work out how and where to place your lanterns, and how to style them like a pro! As you can see, there is so much opportunity to make your lantern display captivating and uniquely yours! Show us photos of lanterns in your beautiful spaces by using #decorstealsaddict! Also, if you haven't already, we recommend you check out our recent post about farmhouse kitchen lighting for more inspiration!