Mirrors add instant glamor and interest to bathrooms, making them feel bigger and brighter. They can also help you see yourself better and give you a place to look in the shower without stepping out into the main room.
From mirrored walls that make your bathtub feel twice as big, illuminated ones above the vanity, and decorative ones that steal the show, here are our favorite bathroom mirror ideas and how to incorporate them into your home.
Invest in an On-trend Design
Your bathroom doesn't have to be boring. You don't have to stick to the traditional white tile and stainless steel combo.
Instead, look out for striking curvy designs in the bathroom mirror. They're a great way to inject fun into your space without going overboard.
Max Depret, director of Homewares at Mauvais Garcon, explains, "We are seeing a lot of 70s influences come back into fashion, and I think that translates well into the interior world. We are very much inclined to see all forms of curves and colors coming back into our homes immediately."
From trinket trays and wavy mirrors, look for pieces like these to bring some je ne sais quoi to your home.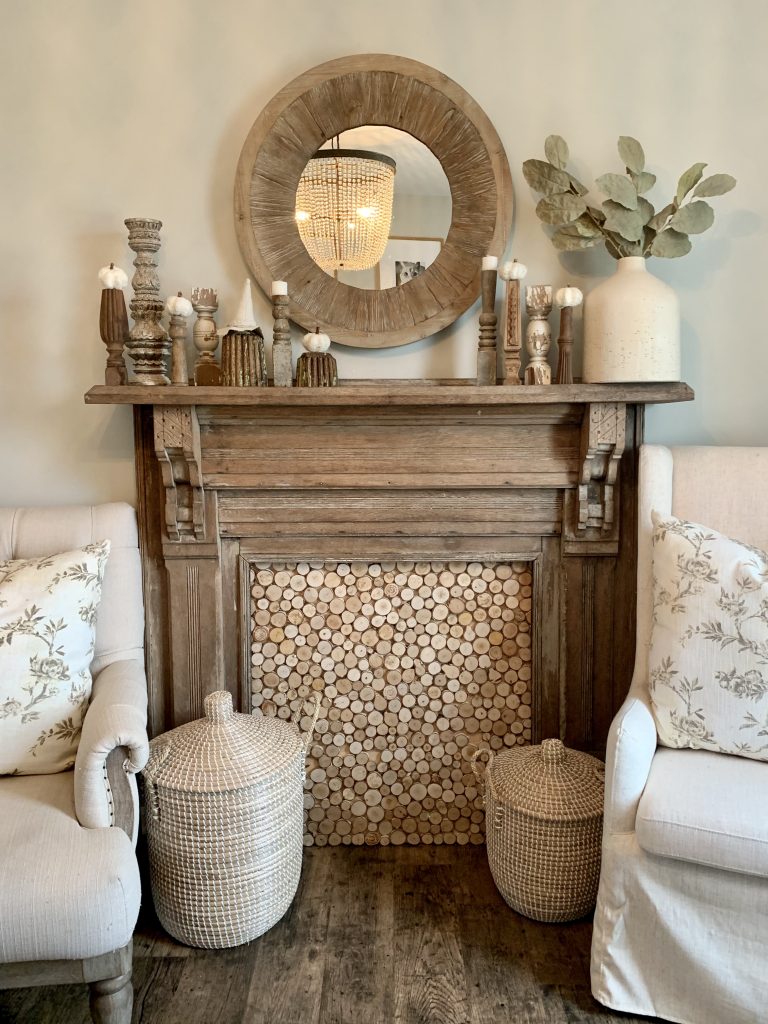 Set up a Mirror Above the Vanity
While we love mirrors, they are often overlooked in bathrooms. They're great for catching our reflections while shaving, applying makeup, or brushing our teeth. But we've found that placing one over the vanity can boost the room's overall look.
A mirror above the vanity allows us to see ourselves from head to toe without turning around, making it easier to apply makeup or shave. It also creates additional storage space under the sink. And since the vanity is usually positioned near the entryway, a mirror over the vanity helps define the area.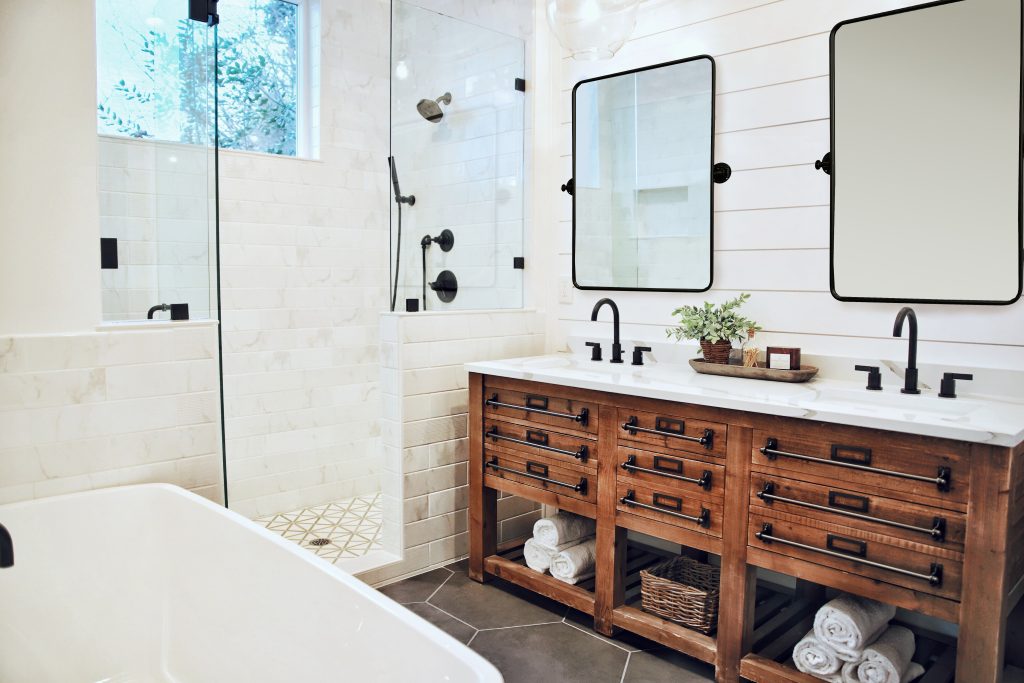 Ensure Your Bathroom Mirror is Well-lit
'A mirror is often the most important furniture in a bathroom,' says Graham and Salvesen. 'When choosing a mirror, you want to ensure that it reflects what you like about yourself and allows you to look your best.'
The key thing to remember when designing a bathroom is to ensure enough space around the mirror to allow for adequate lighting. This includes both sides of the mirror, above and below it. Simple white ceiling light or pendant lamp placed just above the mirror is perfect for creating a warm glow without casting harsh shadows.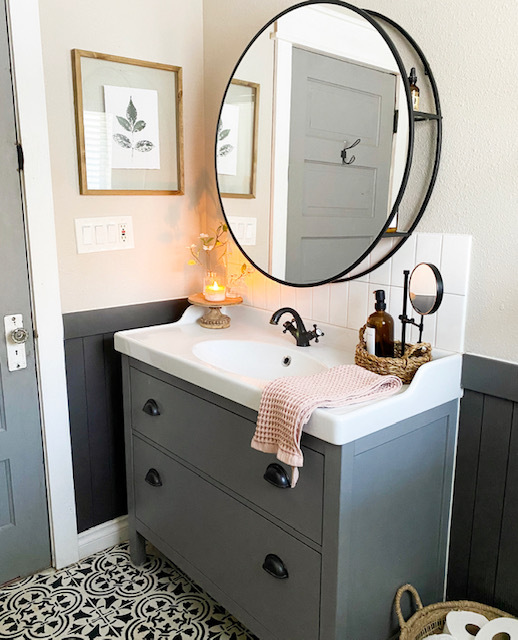 Make a Small Bathroom Feel Bigger
The most effective way to increase the size of a small bathroom is to add a large mirror. Mirrors are great because they reflect light around the room, creating an optical illusion that makes it look larger. They're also very useful for people who want to see themselves while getting ready.
Mirroring the entire length of a wall creates the impression of a longer room, and you don't even have to go up to the ceiling. A simple rectangle mirror above the sink works best, but you could also use a circular one over the toilet. And if you want to go all out, you could hang a long mirror down the middle of the room, like in this image from Pinterest.
Hang a Mirror Opposite a Window
Mirrors greatly add interest and drama to a space, especially bathrooms and showers. They're also useful for reflecting natural light into dark rooms, making them feel larger. If you want to use a mirror for its intended purpose, hang it directly opposite a window, where it'll help brighten up the area and add some extra space. You could even put it above a sink or bathtub, too – just ensure there's enough clearance for someone to pass underneath.
Opt For a Modern, Circular Design
The most popular mirror shapes are rectangular and oval; however, round ones have been making waves lately. In fact, according to the International Mirror Makers Association, round mirrors account for about 20% of all sales. Of course, this doesn't mean you have to go out and buy one immediately, but there are some things you should know before buying one.
First off, round mirrors come in different sizes. While small ones are great for smaller bathrooms, large ones are ideal for larger rooms. If you're unsure what size you want, ask yourself how much space you have around your mirror. If you don't have enough room for a large mirror, you might want to stick with something else.
Next up, you'll want to consider where you plan to place your mirror. You don't want to put it over a sink because no matter how big your mirror gets, it won't look good next to a tiny sink. Instead, choose a spot close to your home's main living areas. This way, you can use your mirror while getting ready in the morning and relaxing in front of it during the day.
Finally, consider that round mirrors aren't just for the bathroom. They work well in kitchens and bedrooms too. So whether you're looking for a mirror for your kitchen, bedroom, or both, round mirrors are worth considering.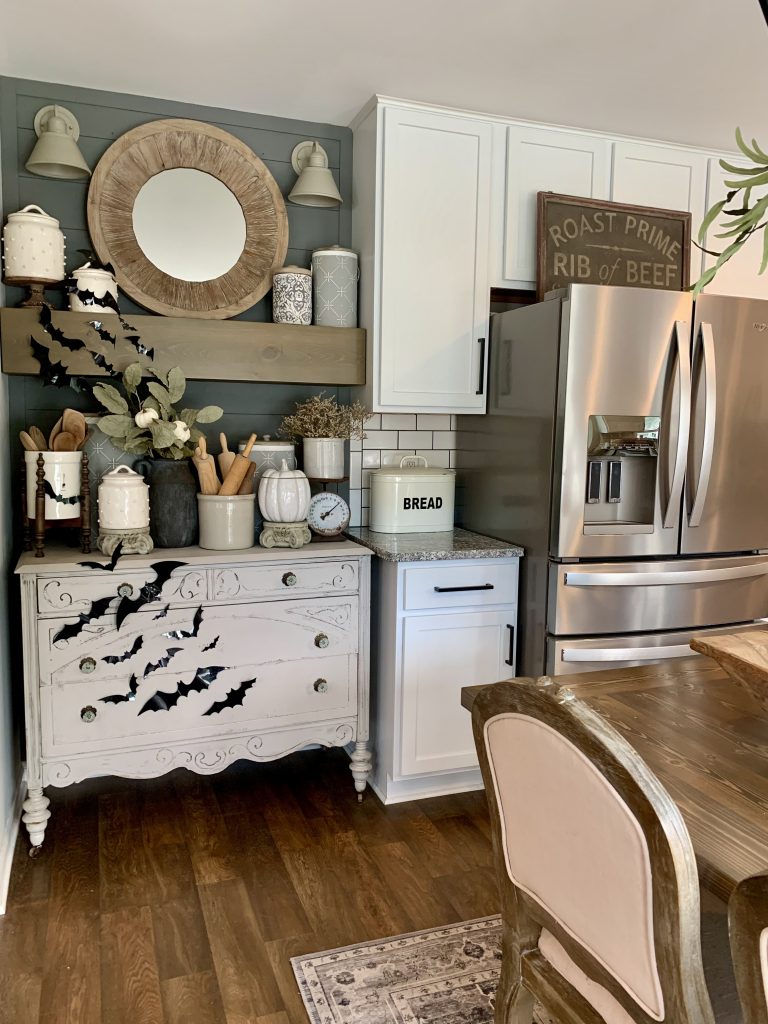 Get the Proportions Just Right
A bathroom mirror must fit a specific proportion within the overall layout of your home. If you're looking to add a little extra style to your bathroom, try to match the size of the mirror to the size of the vanity or bathtub.
The best place to start is to measure your current mirror's size. You'll want to know both the length and width of the frame and ideally, you'd like to keep the ratio of the measurements around 2:1. For example, if your mirror measures 20cm wide and 30cm long, you could use a 40cm x 60cm mirror. This way, you won't end up with a mirror that's either too short or too tall.
If you want to go bigger, you can always opt for a larger mirror, but remember that you don't necessarily need to stick to square shapes. Mirrors come in round, oval, rectangular, trapezoid, octagonal, and even hexagonal designs.
You might also consider getting a double mirror, especially if two people are in your household. These mirrors can help reduce visual clutter and allow you to see yourself from different angles. Double mirrors aren't usually used in bathrooms because they take up too much space, but they work well in dressing rooms or bedrooms where the floor is lower than the wall.
Pick a Style to Suit Your Scheme
Mirrors are very versatile pieces of art. They help us see ourselves, but they also provide a sense of visual balance, especially in smaller rooms where there isn't much else to fill the space. Framing is one of the most crucial decisions you'll make when designing a bathroom, and choosing the right frame type will depend on how you want the mirror to look.
You first need to decide whether you're looking to achieve a clean, minimalist effect or something more decorative. Modern bathrooms favor sleek lines and simple shapes, while traditional bathrooms often feature ornate designs and rich textures.
If you're planning to hang your mirror above a sink or bathtub, you might opt for a floating frame to avoid cluttering up the area around the basin. A rectangular or square frame is generally considered the safest option because it won't obstruct access to the sides of the tub or shower stall.
However, if you plan to place your mirror over a vanity unit, choose a frame that complements the shape of the cabinet. For example, go for a round or oval frame if the mirror is placed over a corner cabinet. This way, the mirror will sit flush against the wall rather than off-center.
A mirrored ceiling adds extra depth to a room, so if you're working within a tight budget, consider hanging a larger mirror directly above the headboard. You could even use multiple mirrors to create a stunning reflection effect.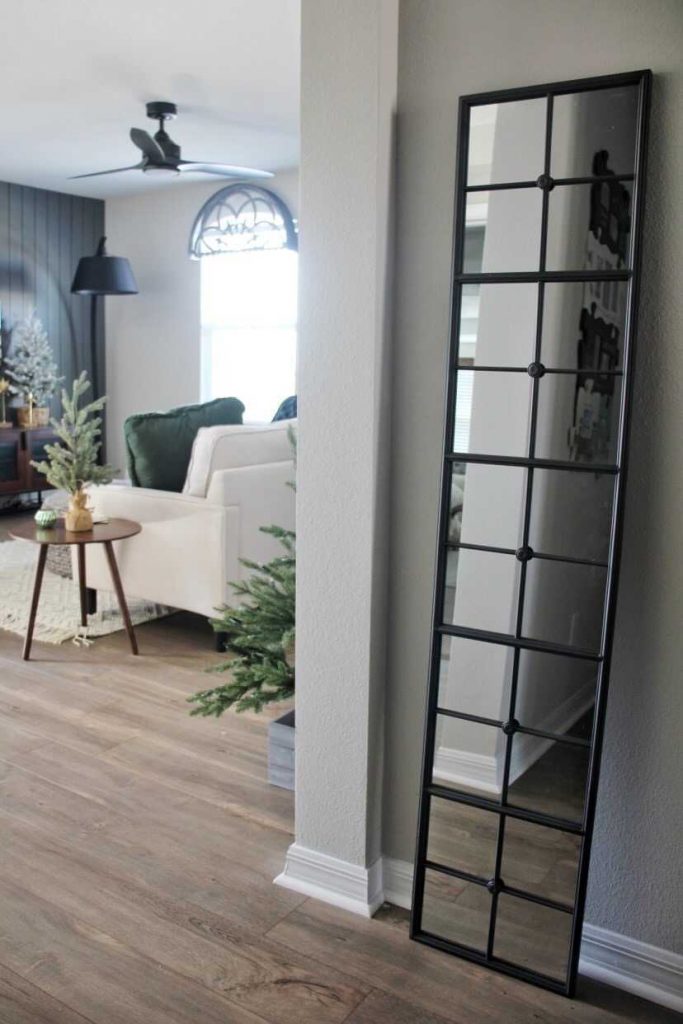 Seek Out a Flexible Option For Your Mirror
A lot of people love mirrors. They are one of those things that make us feel better about ourselves, and they certainly add a certain amount of style to our bathrooms. But what happens when it's time for a change? What if there's something else you want to do with the space besides just looking at yourself in the mirror? Or perhaps you don't even like looking into a reflective surface anymore.
You might consider a pivotable mirror if you're in either of these situations. These mirrors come in many different shapes and sizes, allowing you to adjust the angle of reflection to suit whatever needs you to have for your bathroom.
An adjustable mirror allows you to move it around, making it easier to position it where you need it most. This could mean moving it over to the sink side to catch splashes or up against the wall for a statement look. Not only does this provide greater versatility, but it helps to keep the mirror clean since it won't constantly be reflecting water droplets off the glass.
Another great thing about a pivotable mirror is that it allows you to use it in multiple ways. For example, you could place it above the toilet bowl, next to the shower, or even over a countertop. You could even mount it inside a cabinet door to help hide clutter while providing a convenient way to check your appearance.
The key here is finding a mirror with high-quality materials and a sleek design. While some options may cost a little more upfront, the long-term benefits of having a well-designed mirror will pay off in the end.
Choose a Colored Frame For Your Mirror
'In my opinion, there is no such thing as too many mirrors in a bathroom. Mirrors reflect light and add interest. They can help define areas and make a small space feel larger. A mirrored wall in a powder room adds drama while reflecting on yourself, making you look beautiful. Mirrored walls can be used in the bath or shower area and even in children's rooms.
Mirror frames come in every shape, size, and material. I like to use wood because it looks sophisticated and classic. Wood is timeless. Metal is sleek and modern, perfect for contemporary bathrooms. Glass is trendy and fun. Mirror frames can be purchased at most home improvement stores. Some hardware stores offer custom framing options. You could also purchase ready-made frames online.
You could opt for a framed mirror if you want to go big. Framed mirrors are usually large and rectangular. They're typically made out of glass. If you prefer something smaller, consider a freestanding mirror. Freestanding mirrors are often square and round. They can be mounted on a wall or hung over a vanity.
What are the Most Popular Bathroom Mirrors?
The most popular bathroom mirrors can be mounted to walls, above vanities, or tubs. They are usually sleek and minimalistic, featuring either a single large mirror or multiple smaller ones.
Choose a statement piece to act as a centerpiece for the bathroom. Or go all out with a full-length mirrored wall behind a bath, depending on how much space you have.
Another option is to opt for mirrored cabinets with integrated LED lighting fixtures. These offer a contemporary look without being too big or bulky. Pick one in a shape and size that suits the design of your bathroom – for a modern bathroom, go for circles and simple lines, whereas traditional rooms can do with an ornate, gold-framed mirror.