How often do you get bored with your current décor? If you don't want to spend too much time changing things every year, you should consider transitioning your home décor instead. This way, you won't have to worry about spending too much time or money.
The seasons change each year, bringing new trends and styles into our homes. We tend to focus on bright colors and bold patterns from spring to summer. In fall, we start to embrace warm tones and earthy hues. And finally, winter brings us back to neutral shades and simple designs.
There are several ways to transition your home décor with the seasons. For example, you can choose to switch out your furniture, paint your walls, add some seasonal accessories, or even replace your curtains.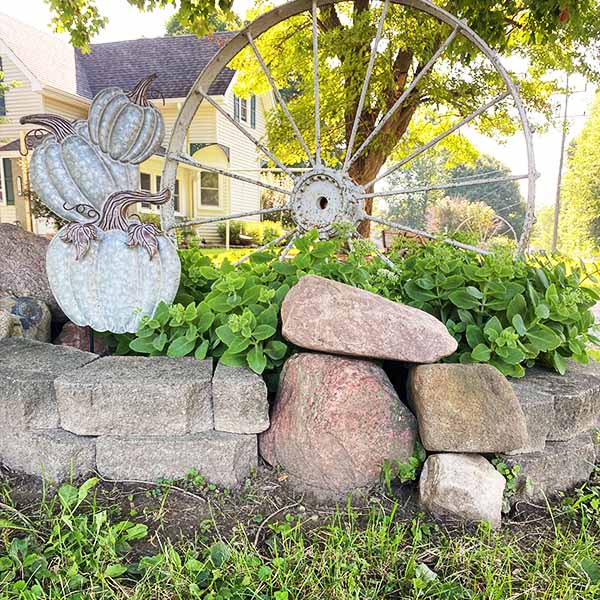 From Winter To Spring
Spring is here! And it's time to start thinking about how you want your home to feel during the warmer months. Here are some tips to help you make the transition:
• Start with the basics. If you don't already have a plan for what you'll do to freshen up your living spaces, now's the time to start putting together ideas. You might consider swapping winter bedding for lighter linens and adding colorful throws and blankets to brighten your sofa. Or maybe you'd like to add a few pieces of artwork in bold colors to liven up a wall. Whatever you decide, remember that you don't need to spend much money to refresh your décor. A quick changeover can go a long way toward making your rooms feel fresh and inviting.
• Bring it outside. In addition to bringing in greenery indoors, try planting flowers outdoors. They're inexpensive and provide color and fragrance throughout the growing season. You could even plant bulbs — tulips, daffodils, hyacinths, crocuses, and others — to enjoy later in the fall and early winter.
• Add layers. As temperatures warm up, you'll likely want to add additional layers to your wardrobe. This includes light jackets and sweaters, tops, and dresses that let you layer without looking too bulky. You might also want to invest in a pair of sandals to wear while relaxing around the house.
• Go natural. Natural fibers tend to breathe better than synthetic ones, so replacing carpets and furniture with natural fibers makes sense. Cotton and linen are popular choices because they're durable, comfortable, and easy to clean.
• Keep things simple. Simple doesn't always mean boring. Instead, consider keeping things simple by choosing neutral tones and muted patterns. For example, you can use a soft gray palette to highlight a collection of white candles and a yellow tablecloth.
• Make it personal. Personal touches can set off a room. Consider adding photos, mementos, or family heirlooms to give your space a unique personality.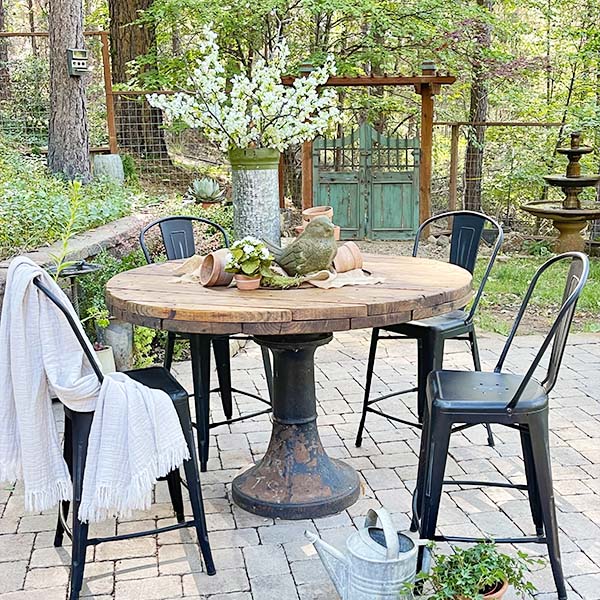 From Spring To Summer
As the weather starts warming up, it's time to consider transitioning your home décor from the cold months to the warmer seasons. While you want to make sure your home looks beautiful throughout the year, specific trends should guide your decisions regarding what to do with your furniture, artwork, and accessories during the different parts of the year.
The key here is to use bright, vivid colors to accentuate the beauty of your home. Whether you choose yellows, oranges, reds, or greens, these hues look great against each other and add depth to your rooms. If you prefer muted tones, go with blues, purples, pinks, and whites. Mixing these colors creates a dynamic effect that makes your rooms feel lively and full of life.
In addition, don't forget about your outdoor spaces. You might be tempted to keep your garden looking nice all year round, but now is the perfect time to change things up. Flowers, plants, and greenery have a new meaning when placed outdoors. Try adding pops of color to your pots, planters, and other containers with colorful flowers, foliage, and herbs. For example, try planting flowering cherry trees around your patio or deck. They'll bloom beautifully while providing a lovely scent that fills the air.
If you're ambitious, consider making your entire yard a showpiece. Create a stunning display of blooms, bushes, and trees with seasonal flowers such as daffodils, tulips, hyacinths, roses, peonies, lilacs, and irises. Don't forget to include perennials, shrubs, and ground covers too. This way, you can enjoy the beauty of your backyard all year long.

From Summer to Fall
When should you start decorating your home for fall? We recommend starting in mid-August. Another option is to hold off until the end of September or early October. Knowing when to switch to fall can be tricky, so we've taken the guesswork of timing your decorations.
Here are some ideas on how to prepare yourself for fall:
Autumn decorating adds orange, brown, and red fall colors to your house.
Include elements that celebrate bountiful harvests, such as pumpkins, apple trees, and fall foliage.
Instead of putting up bright flowers, put up fall wreaths and garlands
From Fall to Winter
Fall is an excellent season for decorating your home. However, if you want to remove your fall décor before Christmas, you should remove them by late November.
Here are some tips for your winter decoration:
If you want to decorate your house for Christmas, choose a holiday decoration theme such as traditional reds, greens, and blues, modern metallic colors, or French countryside style. Make sure to include items matching your chosen theme, so everything looks coordinated.
Candles and lanterns are also a quick way of making a room look cozy. Display them in groups of different shapes and colors to give off an inviting atmosphere during nighttime hours.
For outdoor spaces such as porches and patios, use outdoor-safe Greenery to keep them looking good year after year. And if you want to add some lights to set off the season, go ahead!
Year-Round Seasonal Decorations To Try
Are you looking for new ways to decorate your home during the holiday season? If so, then these year-round seasonal decorations might be perfect for you. They don't require much maintenance or upkeep, and they'll look great throughout the year.
Decorating your home for the holidays doesn't require spending hundreds of dollars on expensive items. You can create beautiful displays using things around your house. These inexpensive ideas include hanging garlands from doorways, stringing lights along windowsills, and adding greenery to mantles and shelves.
You can also add a touch of magic to your home by creating a wreath out of pinecones, berries, twigs, and other natural materials. This simple project requires no special tools and only takes minutes to complete. 
Here are our five recommendations:
Opt for a Neutral Base
Consider Accent Color
Incorporate Natural Textures
Decorate With Greenery
Set The Mood With Lights