Summer...the time of the year when we can enjoy longer days, more time with family and truly gather in our outdoor spaces. Whether it's your front porch, patio, screened in porch or backyard oasis, finding home decor that can transition from indoor to outdoor is key!
We've got a list of items and ideas on how to utilize pieces in your summer outdoor spaces that can also work perfectly in those winter months when you're forced inside.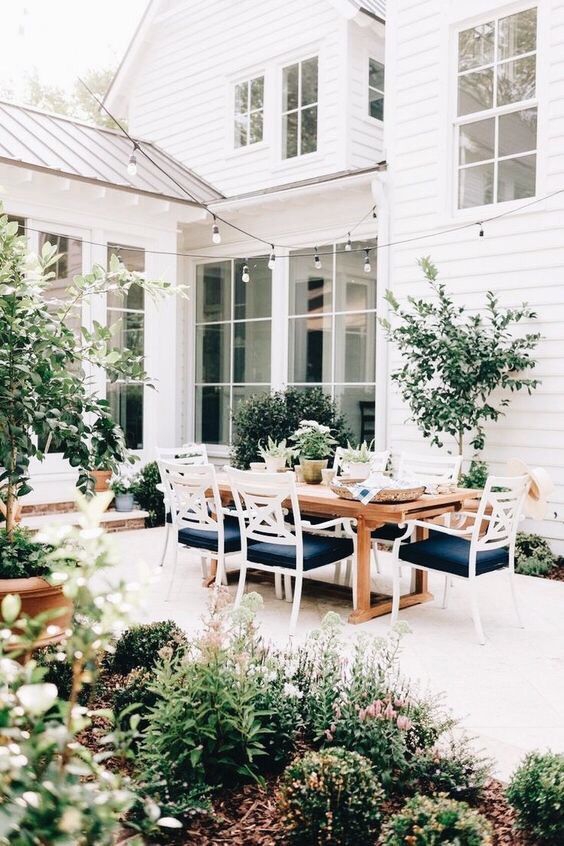 1. Lighting
Set the tone and start your area off with some seriously knock out lighting! Dark nights call for mood lighting...so the more lights, the better. Think string lights, chandeliers, lanterns, and candles. We love scattering lanterns throughout the space to give it a romantic feel while still adding some style to the space. If you are feeling really creative, hang lanterns from a ladder for a dramatic effect. See below!
2. Area Rug
Define the size of the space or separate spaces with an area rug that will double for indoor and outdoor use. Find something durable, easy to clean and resistant to stains. A couple options for great rugs include jute rugs, bamboo rugs or even polypropylene or plastic rugs.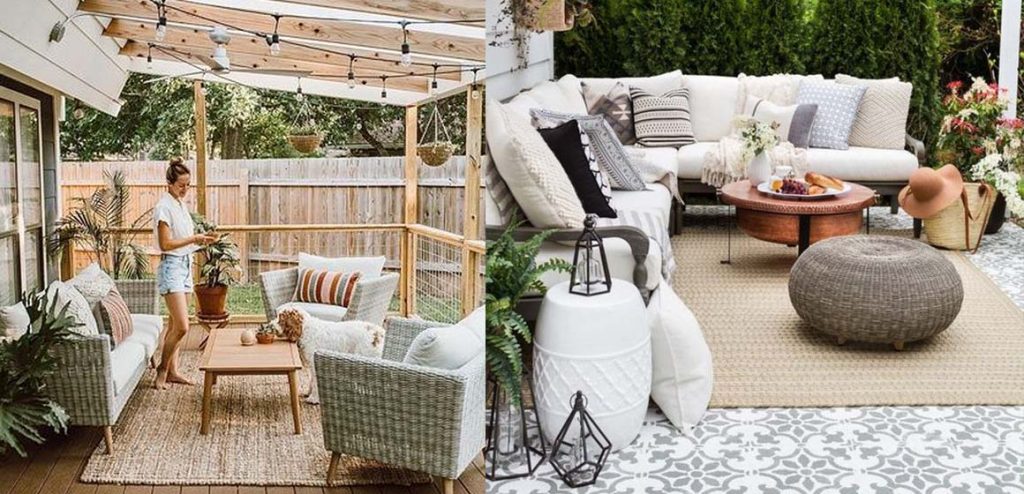 3. Tables
Whether you are looking to create a full-on dining table experience outside or just a leisure hang out area, tables are a huge part of creating the look of your dreams. First, decide what your end goal is, then focus on the big pieces and work your way to the smaller ones. It's always easier to match your accents to your main pieces than the other way around.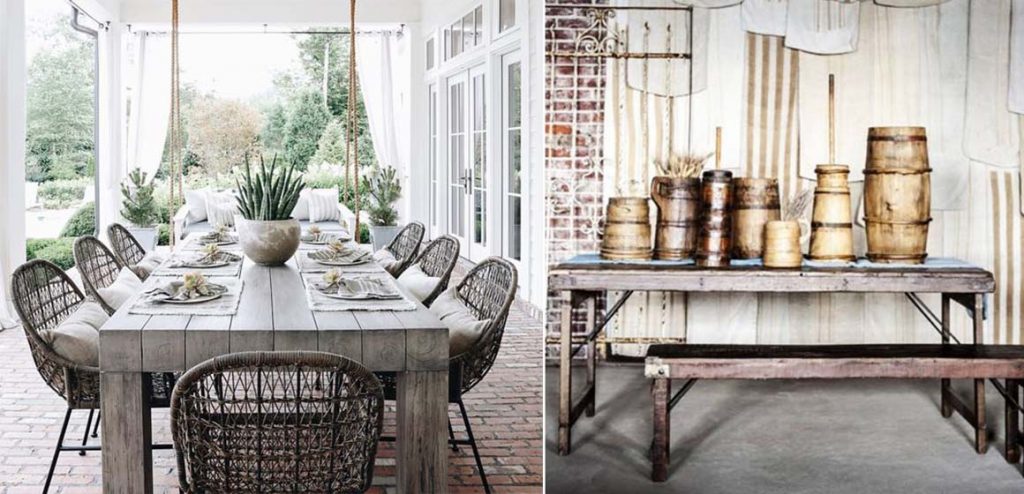 4. Seating/Chairs
Seating has to be one of the most important parts of your outdoor spaces. This is where you'll be spending your days reading, catching up on gossip with friends and sharing moments with your family. For dining, think outside the box by incorporating benches, stools, and metal chairs. For comfy leisure spaces, think love seats with cushions and big oversized outdoor bean bags!
5. Throw Pillows
Cozy pillows are a must and give the space it's inviting, stay a while feel! Don't just purchase any pillow and create a mix of comfy vs stylish! That way you don't have to compromise on the look you love.
6. Plants and Greenery
Greenery makes ALL the difference! Fill those empty spaces next to your seating and create height with potted plants on top of pedestals, in urns, or a top your side tables. Hang a couple plants to really make the space cozy. Try real or faux, but opt for plants that are easy to take care of like ivy, marigold, begonias, and check out this list of bulletproof plants from HGTV: https://www.hgtv.com/outdoors/flowers-and-plants/flowers/13-cant-kill-flowers-for-beginners-pictures
7. Throw Blanket
This might not live outside with the rest of your items, but designating a throw blanket or a couple for your chillier summer nights is ALWAYS a good idea. Plus, it's a great way to change up your look and color scheme each year.
8. Serving Tray/Dinnerware
Let's face it...outdoor dinnerware and products just can't be the same as your indoor ones. You need durable, fun colors/fun patterns, easy to clean items to use outside and for the summer season. Good news is, durable outdoor pieces double as child proof for indoors in the colder months! double win!
9. Family Games
It isn't summer without family game night. The kids are home from school and what better spot for your game night than outside! Gather the family round and double your games as stylish decor. Think vintage games, tic tac toe board or outdoor games like corn hole and ring toss.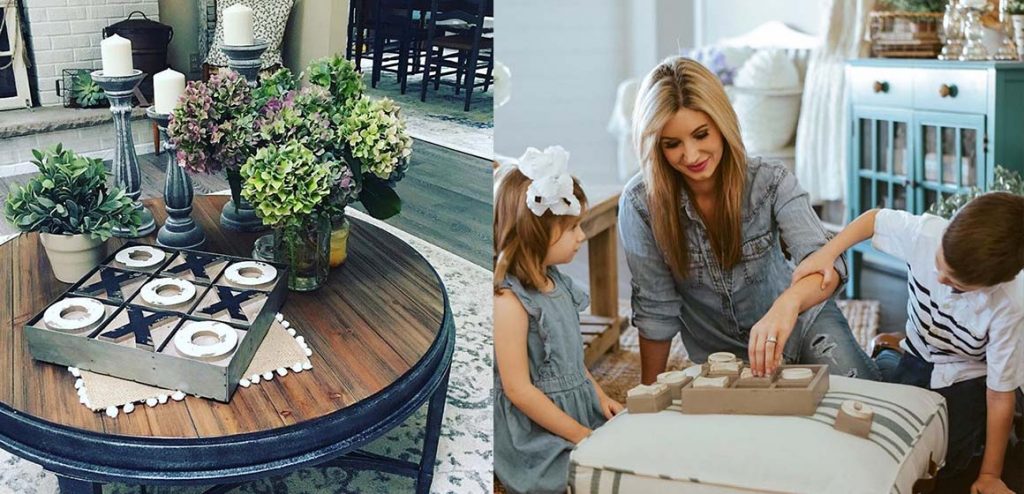 10. Your Favorite People
No outdoor or indoor space is complete without the people you love! Sit back and enjoy the space you've created. There's no right or wrong way to use it and that's what makes it special and uniquely yours!