Did you know TODAY (February 7th) is National Send a Card to a Friend Day? YEP! Maybe you didn't know this day even existed... but we are here to shed some light on this fun and thoughtful "holiday". We want to give you a few quick pointers on how to share some love today! A home decor gift card is always a QUICK and easy way to spread a thoughtful gesture! After all, February is all about sharing the love... and we LOVE love here at Decor Steals!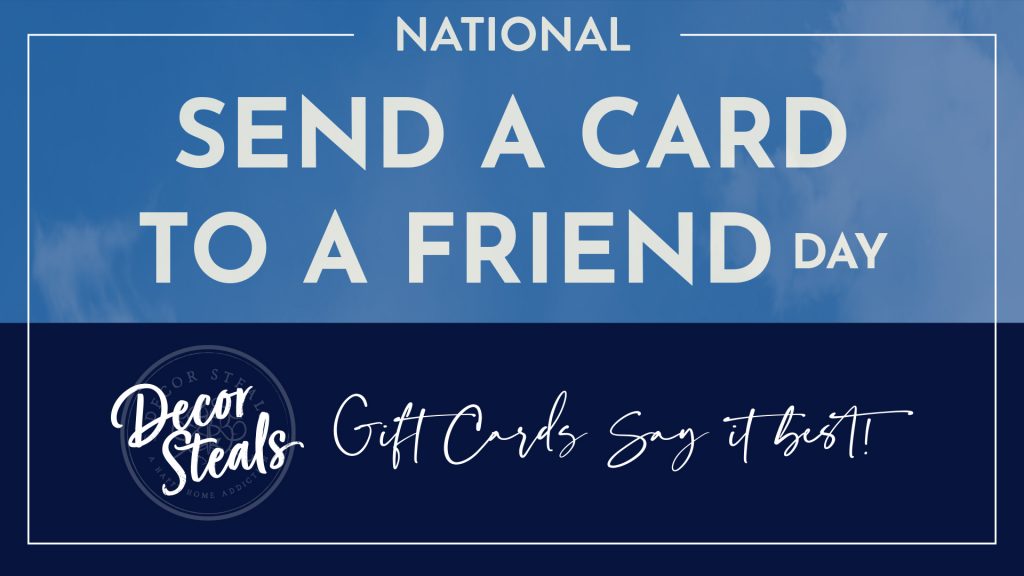 What is National "Send a Card to a Friend" Day?
National Send a Card to a Friend Day is a holiday observed on February 7th of every year. It is a day to encourage people to reach out to their friends and show them they care by sending them a card! This can be a handmade card, store-bought card, or an e-card. The purpose of the day is to spread love and joy by reaching out to friends and making them feel appreciated.
Why is National "Send a Card to a Friend" Day special?
Sending a card to a friend is important for several reasons:
Strengthen relationships: By sending a thoughtful message to a friend, you can remind them of your bond and strengthen the relationship.
Spreads positivity: A kind gesture like sending a card can brighten someone's day and bring a smile to their face.
Combat loneliness: For people who are feeling isolated, receiving a card from a friend can help lift their spirits and make them feel less alone.
Keeps tradition alive: In a world where digital communication dominates, sending a physical card can be a nostalgic and sentimental experience that helps to keep traditional forms of communication alive.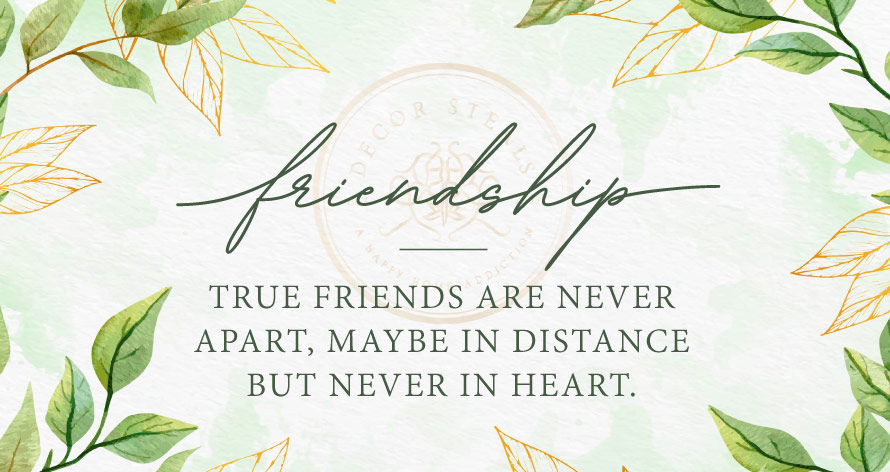 Home décor gift cards are a quick and easy way to show you care!

If your loved one has a keen interest in farmhouse home decor and enjoys shopping, then a home decor gift card would be a thoughtful way to celebrate this day and spread the word! It will give them the freedom to choose items that they love and can make their space their own. Our Decor Steals gift card is emailed INSTANTLY - so your loved one will be smiling ear to ear in no time.
Be sure to check out our Under $25 steals category. With SO many affordable farmhouse decor products, the small gesture will go a long way! Your loved one will feel your heartwarming message and will be able to create a space they feel proud of.

Happy "National Send a Card to a Friend Day"! We'd love to hear how you celebrated this day and hope to inspire you to keep the tradition alive each year.
XOXO
Your friends at Decor Steals.